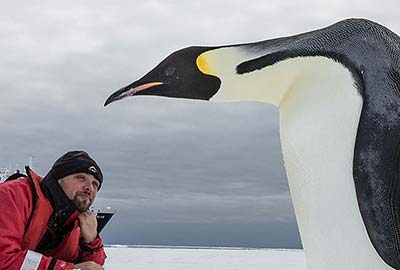 Emperor Penguins Weddell Sea
11 Days
An Emperor Penguin rookery is situated south of Snow Hill Island. The captain of the vessel will do his utmost to position the vessel close enough to Snow Hill Island in order to enable us to offer ship-to-shore helicopter transfers to approx. 45 minutes walking distance from the Emperor Penguin Rookeries. If we succeed, this will be a fascinating and a once-in-a lifetime experience. During this voyage we will reserve three days to visit the Emperor Rookeries by helicopters.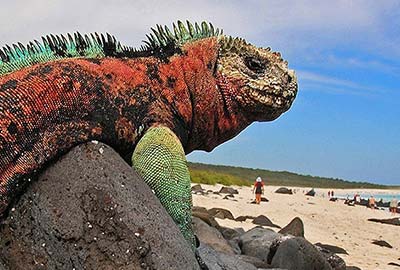 Galapagos In The Wake Of Darwin
8 nights
Aboard M/Ys Letty or Flamingo on a trip of discovery and adventure in the magical archipelago of Galapagos In the Wake of Darwin. Travel by bus to the highlands to visit Centro de Crianza Jacinto Gordillo where the National Park has established a breeding program for the giant land tortoises. Punta Espinoza, FERNANDINA, the youngest and most pristine Island in Galapagos with no introduced mammals. Hundreds of Marine Iguanas, the largest colony in Galapagos, bask in the sun along the rugged shoreline.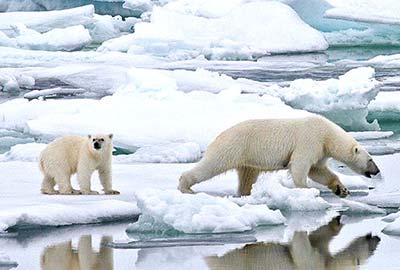 High Arctic
Polar Bears
14 days
Spitsbergen and Franz Josef Land.
Venture with Greg Grainger on this unique expedition to Spitsbergen and the remotest and rarely visited Russian High Arctic archipelago – Franz Josef Land.
Observe magnificent "moon" landscapes, meet polar bears, walruses and arctic birds in the wild. See the mysterious stone spheres of
Champ Island.
Follow in the wake of famous Arctic explorers.
All Adventures